Discover Etna with a geologist
This post is also available in: ItalianoEspañol
Eco-friendly excursions on Mt. Etna
led by a naturalistic guide with a degree in geology
Protecting the environment through ecologically
responsible travel and sustainable tourism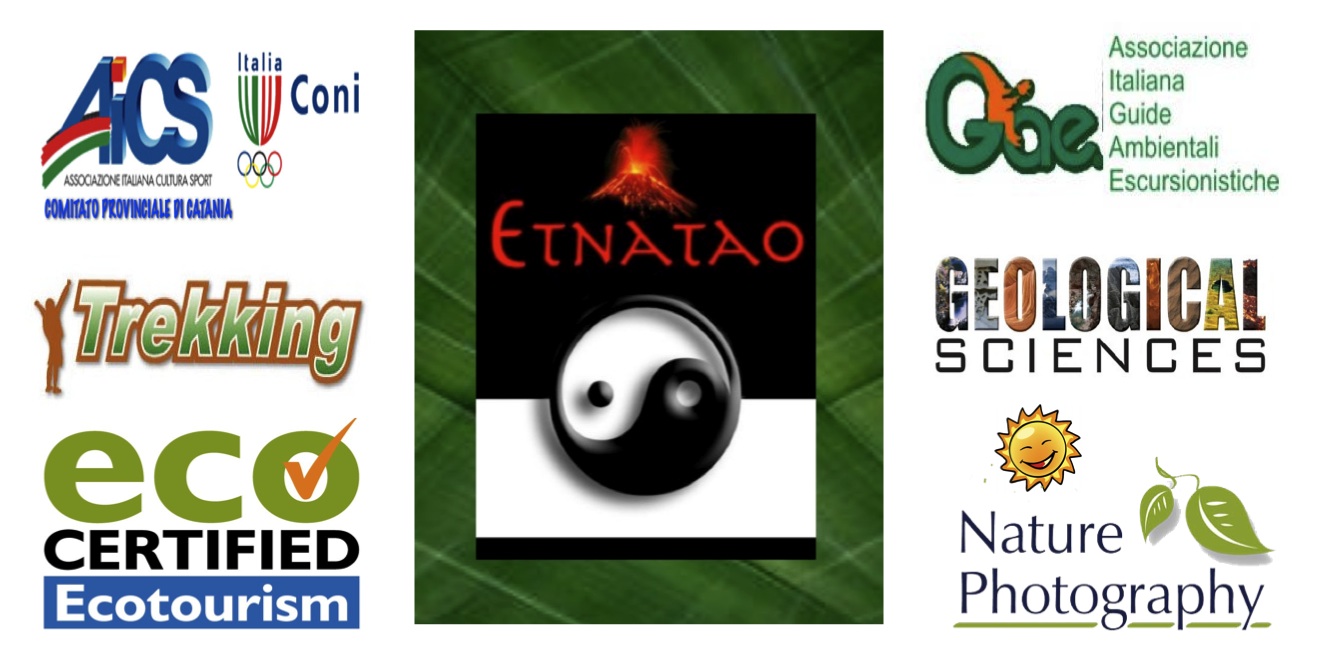 This project, since its beginning, has been oriented towards sustainable tourism with a solid foundation on ecology, natural sciences and ethics. Not a mass tourism proposal, but one that is aimed at individuals, a cultural and hiking experience that has the minimum possible impact on the fragile ecosystem of the volcano and that is addressed to travellers, nature lovers, photographers, ecologists, walkers and free spirits. >>


Mount Etna is the highest volcano in continental Europe, one of the world's most active volcanoes and a magic and primordial place. It rises to a height of over 3300 m. above the sea level, its north-south diameter is of 35 km, it has four big central craters at its top and more than 300 small craters scattered all around the flanks of the volcano. >>
In this part of Sicily the volcanism started about half million years ago and it evolved from a mostly submarine activity to the growth of many different sub-aerial volcanoes, fed by different axis and superimposed on one other. The result of this long and complex evolution is the majestic volcano that we see today, which continues to grow, to evolve and to modify restlessly the landscape. >>
Visiting Mt. Etna we can often see side by side two different faces of nature: the moony landscape of recent lava flows and, in a surrealistic contrast, extended green areas where the vegetation, after several centuries of struggle, has re-conquered and colonised old lava fields. >>
The peculiarities of this unique environment stretch from volcanology to tectonics, from geology to botany, from geophysics to biology, interlacing with countless myths and thousands of years of recorded human history. >>
In my vision walking is an integral part of the experience of approaching nature and Mt. Etna is a paradise for hiking because of the presence of many trails, from pleasant easy walks to extended hikes. >>
During an average excursion you will be able to see many craters and lava fields of different ages, volcanic bombs, fault lines, lava caves, moony landscapes and lush forests, many different habitats that merge with each other, volcano-tectonic valleys (calderas), the effects of the eruptions inside the park, endemic plants and trees (species that grow exclusively in this area), and some of the animals, birds and insects that have adapted to survive in this rough habitat. >>


I am an individual fascinated by the timeless beauty of natural world, a sincere ecologist that cares about the preservation of this area, a naturalistic guide with a degree in geology with more than twenty years of experience in organising eco-friendly excursions on Mt.Etna that aim to emphasise all the naturalistic peculiarities of this park and to give a deeper and broader experience of the ecosystem of this unique volcano. >>
If you want to discover the grace and the power of Mt. Etna and the web of relations that form this unique ecosystem, this could be the excursion for you!
Guided excursions in :
English, Spanish and Italian
Contacts :
Telephone: +39 338 2197869
"Magical places are always beautiful and deserve to be contemplated.
They represent a bridge between the visible and the invisible."
Paulo Coelho

Tat Tvam Asi